Who is A.T.A. Antoniazzi
Experience, modern fleet and professionalism
Experience in passenger transport
We are a family-run company with over 40 years of experience in the bus passenger transport sector in Italy and Europe.
We have always believed in the importance of technological innovation, both in the administrative and management part, and in the technical aspects and maintenance of the vehicles. Our fleet is made up of modern, safe, comfortable and equipped buses to meet every transport need.
Customer satisfaction is an important point of reference for us, a constant objective that has allowed us over the years to offer an increasingly better service where the main foundations of success are professionalism and comfort.
Qualified staff for a safe destination
Our traveling staff is highly qualified, reliable and professional: we can offer impeccable services, thanks to the availability, patience and courtesy, knowledge of the vehicle and the routes of our drivers.
Our passengers can experience every journey, which be it a tourist tour or an excursion or a school trip or a transfer to an airport, in absolute relaxation, reaching the established destination safely and punctually.
Choose to travel with us
We operate nationally and internationally. We travel to and from the main tourist destinations and airports and seaports throughout Europe.
We have the right bus for everyone: young people, elderly people, families, children, disabled people, sports groups, corporate groups, for transfers, short journeys and long journeys, even lasting several days.
Our coaches are modern, comfortable and safe according to European standards. Our drivers are professionally licensed, qualified and attentive to the needs of passengers.
We rent buses with driver 24 hours a day, 365 days a year.
We are UNI EN ISO 9001:2015 certified for service quality.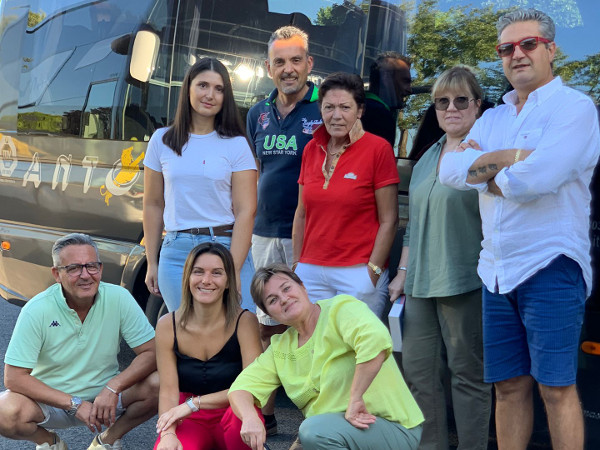 Traveling with A.T.A. Antoniazzi means experience, safety and professionalism