Educational trips
Bus rental with driver
Educational trips by bus
We have been renting buses with driver for school trips in Italy and throughout Europe for over 40 years: with our experience we can support the school in planning the desired educational trip.
Whether it is a one-day school trip or an educational trip of several days in an Italian art city or in a European capital, we can offer you a complete and tailor-made service, starting directly from the school gates or from any other agreed place.
All our buses are modern, comfortable and equipped with safety systems: traveling with our coaches means quality services.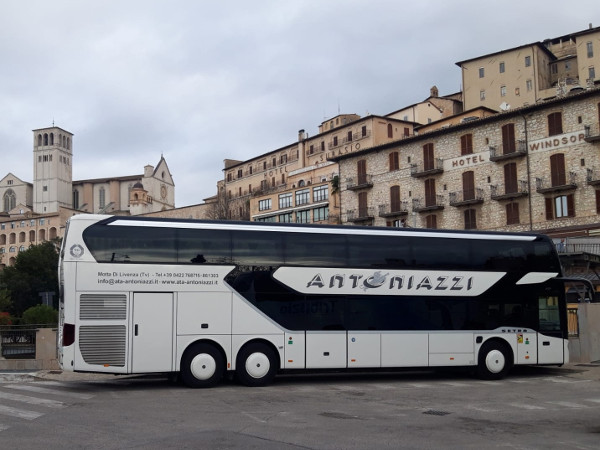 School trips
Bus rental
for every type of trip
We work regularly with schools in Veneto and Friuli, which rely on our experience to organize educational trips for children and young people in elementary, middle and high schools. With our buses we can guarantee the transport of disabled people and people with reduced mobility and in wheelchairs.
Our drivers are professional, courteous and experienced in school trips to major cities in Europe.
Punctual bus rental
Our headquarters is in a strategic position and close to important cities of art such as Padua, Venice, Treviso, Conegliano and Trieste.
We can offer schools a bus rental service with a punctual and precise driver.
Not only cities of art: school trips by coach are perfect for discovering the natural and landscape beauties of Veneto and Friuli and for visiting new territories.
Choose to travel on our coaches: our traveling staff has specific training in able to satisfy every need related to trips and educational trips, in Italy and throughout Europe.