Private events
Bus rental with driver
Buses for private events
We rent buses with drivers of different sizes, depending on the purpose of the service and the number of passengers expected: large tourism buses with up to 81 seats, vans and minibuses from 8 to 20 passengers to transport a limited number of people.
With our vehicles we also transport people with reduced mobility or disabilities. We can satisfy every type of need, such as renting a coach dedicated to guests of a wedding or for a ceremony or private event.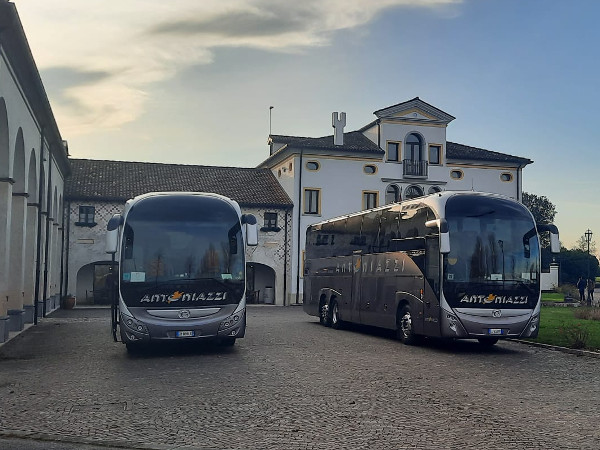 Private events
Transfers
by bus
We work regularly with sports clubs who rely on our experience and professionalism for the organization of coach transfers for competitions and events.
For associations of various kinds we organize tourist trips by coach, in the mountains, at the seaside, in the cities of art and places that host cultural and food and wine events.
Buses for corporate events and trade fairs
We offer bus rental services with driver to companies, for the transfer of people for corporate events and national and international fairs.
Our Gran Turismo coaches can carry up to 81 passengers: choose to travel with us.